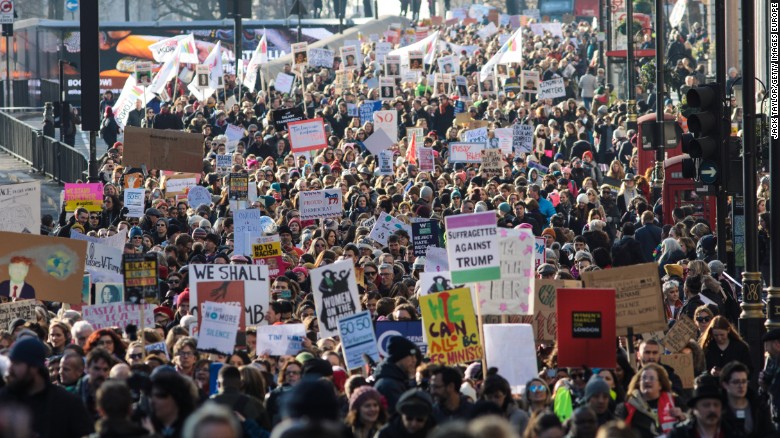 I've been hovering over my keys for weeks now, wanting to write a post about my absolute disbelief at the political things happening in the world right now. I want to share my incredulity about the things, the HORRIBLE things, which are happening all over the planet, I want to shout and swear and renounce my membership of the human race, but everytime I try to get it all out in any sort of coherent fashion it doesn't happen and I sit here feeling angry and sad. So, instead of sharing my thoughts, I figured I'd just share a bunch of things that you can do if you, like me, don't want to sit back and watch while the world goes to hell in a handcart.
Contact Your Representatives
Whether you're based in the USA or here in the UK, our MPs and counsillors are supposed to represent their consituents, which means you need to TELL them what you want. Opposed to Trump visiting the UK? Tell your MP. Call, write, email, do anything you can to let them know you're not happy. MAKE A NUISANCE OF YOURSELF. (You can find some useful contact information on http://www.allhelplinenumbers.com/)
Sign Petitions
It may seem futile, adding your name to a virtual list of people, but petitions can truly make a difference. The petition which was started to register an objection about Trump visiting the UK has now received enough signatures to be debated in the House of Commons. If you have an opinion, let it be heard.
Social Media
I'm well aware that a lot of my friends are probably sick of the sight of political posts on Facebook, but with Trump himself using social media more than any other President, it's obvious what the power of social media can do. Tweet your objections, use the hashtags, join the noise against fascism. It will be seen, even if by some lowly bureaucrat.
Join a March
I know that getting out on the streets with a placard might seem like a daunting thing, but people power can make a HUGE impact and some of the marches that have already happened have had millions of people join in. There's no way that millions of people can be ignored, so if you really want to get your point across, take to the streets.
Don't Back Down
There's a really annoying attitude from a lot of people that, once something has happened (such as Trump being elected…) there's no point objecting because there's nothing we can do about it. There is ALWAYS something that can be done and sitting back and watching atrocities happen "because you didn't want to make a fuss" makes you complicit.