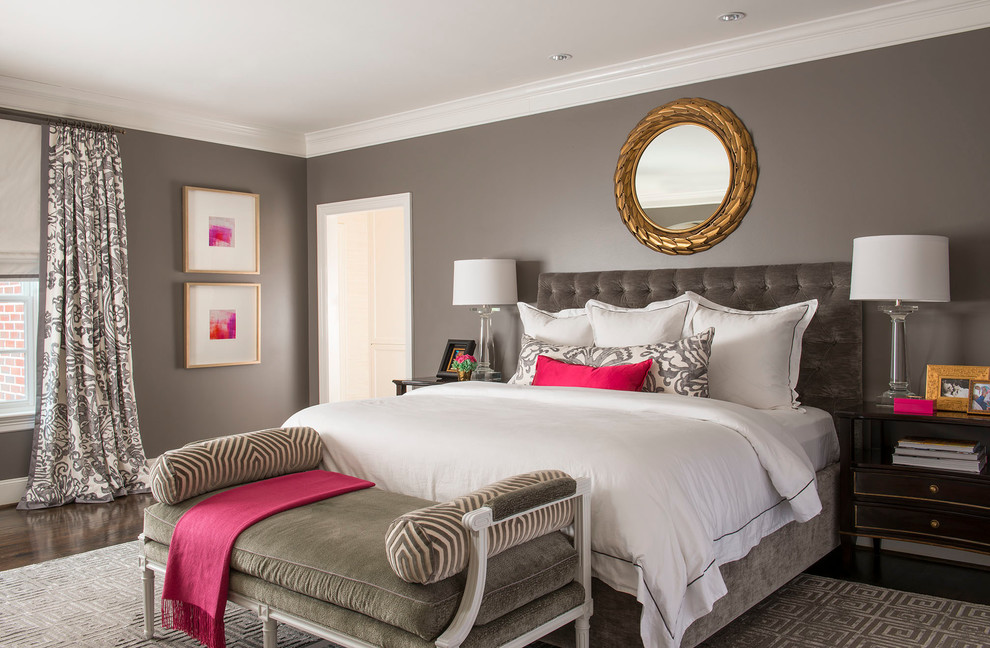 In the past, our sleeping arrangements as a family have been somewhat…bohemian. In our last house, Sausage was nervous about sleeping in a new room and BB was still tiny and so shared our room anyway and we all ended up sleeping in the same room for six months. When we moved here, the circumstances under which we'd been forced to move meant that we were reluctant to make the house our own, in case we were asked to leave again, so once again we slept like a pack of wolves, all sharing a room.
A few months ago though, we decided that enough was enough and we needed a space of our own, as did the girls, so they moved into their own room and we took back our own space to make it a proper grown up bedroom. This has meant lots of lovely window-shopping for new bedroom furniture, including plenty of excuses to look at Julian Bowen collection from bedsos!
At the moment, Husband and my bedroom is looking a little bare; we've had some problems with damp and have been waiting until it was resolved to decorate, but this decidedly UN-summery weather really isn't helping! The girls however have been able to put their own stamp on their room with some beautiful while bunk beds and some very handy cat wall stickers, which are totally removable but make the room look fabulous!
BB is absolutely in LOVE with her first ever big girls bedroom! She wants to spend ALL of her time in there, especially when she can rope her older sister in to play with her, and Sausage likes having a place to work at her desk and watch her Pokemon episodes!
Husband and I also enjoy having a space to ourselves. Often, we'll spend the evening in there  once the girls are asleep (GET YOUR MIND OUT OF THE GUTTER!) watching TV, reading or using our various laptops/smartphones and other devices. It's just nice to have somewhere to sit that isn't the living room sometimes.
Another thing I really enjoy is shopping for bedding; I'm definitely in the camp of 'love slipping into a freshly made bed' and that feeling only intensifies when that bedding is brand new! Husband and I own a fair amount of bedding but some of it has seen better days (yes, I'm a horror for boil washing everything and making it fade!) so choosing new bedding which co-ordinates with our newly decorated room is something I'm really looking forward to. Yes, small pleasures, but pleasures none the less!
What's your bedroom like? Is it a wolf cave or a grown-up only space? Do you love your room or do you feel it's in need of a real overhaul? Leave me a comment below.