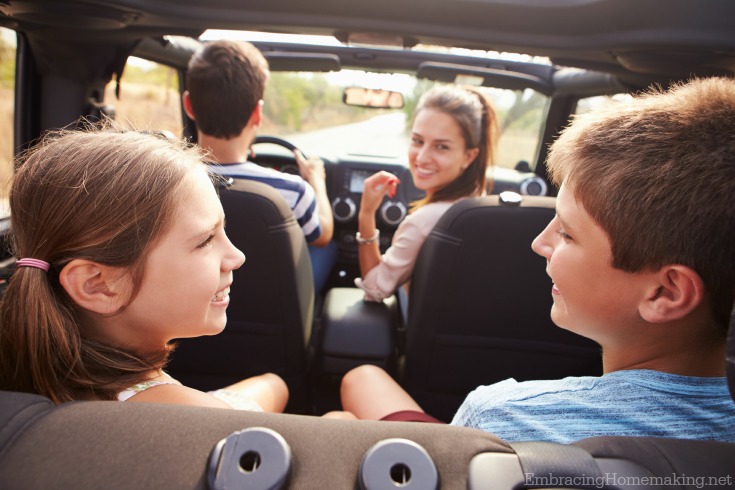 Toddlers are not great in unfamiliar places, especially small and confined spaces like your family car. This probably explains why they are such terrible travellers, regardless of whether it's just a quick drive to the bank or a longer journey on a train or an aeroplane. Even older children sometimes present a problem after the initial novelty wears off and boredom sets in.
Unlike at home, when toddlers and children get bored, cranky or tired in public settings, they will intrude on the personal spaces of fellow travellers. So there is an added pressure for parents to keep their children under control, which is easier said than done, for anyone who's had the pleasure of going on trips with children. There is nothing as stressful as when your child is wailing at the top of his or her lungs and twenty eyes are staring daggers at you. Thankfully, there are several ways to handle and manage the situation – none of them is more fun though than travel games for kids.
Travel games for toddlers and young children are great tools to have in your armoury as they are capable of providing extended diversion for kids, who are famed for their short attention span. So if you're planning on going on a trip in the near future, check our recommendations below of the best travel games for your children to give you an idea of what to get.
Bananagrams
Bananagrams is a fun game suitable for children aged seven years and older. Like Scrabble and Boggle, the objective of the game is to form words using tiles drawn from a banana-shaped pouch. However, instead of using points, the winner is the player who has used up all of his or her tiles. Just try to keep the cries of Peel (to replenish tiles) and Banana (to announce victory) to conversation level. As a bonus, studies have shown that Bananagrams can help to improve a child's reading and writing skills, and enhance their vocabulary.
Travel Bingo
In contrast to traditional bingo, travel bingo requires users to match images instead of numbers to win. Most of the images are familiar to children, but to quickly draw their attention, pick one with a theme that your child loves (cartoons, TV shows, animals, etc.). There are many variations of travel bingo available in the market, but try to choose one with magnetic markers so you don't have to spend time crawling under seats to find dropped image cards. Travel bingos are suitable for kids as young as three years old.
Monopoly (portable version)
Portable Monopoly sets are perfect for long distance drives or train rides with slight older kids (eight to twelve years old). They are exactly like conventional monopoly, but the board, money, cards, tokens and dices are magnetised. Many manufacturers indicate that the game is suitable for children over the age of three, but we feel that the game would be more appreciated by children a couple of years older owing to the numeracy and reasoning skills required to play the game.
Katamino Pocket
Would you like your child to improve their spatial awareness, deductive reasoning skills and logical skills, and have fun at the same time? Well, say hello to a portable Katamino. Just like the desktop version, the portable Katamino provides challenging 2D and 3D geometric puzzles with varying levels of difficulty. This engrossing game is perfect for children aged eight years and older.