This Sunday is my 33rd birthday. Woohoo, right? Except, not really – who actually celebrates being 33?! I've actually been spoilt rotten already by Husband – my laptop died a few weeks ago, so he bought me a brand-spanking new one as an early present, AND surprised me with a grey leather Pandora bracelet and moonstone birth charm that I've been coveted for ages last week! However, I usually get money as a gift from other family members, so I've been trying to think about what to spend it on (rather than doing what I do every other year and keeping the cash in my purse until it ends up being spent on takeaway or petrol!). Here's a few things I came up with:
Garden Furniture
We've got an amazing garden where we live now, but it's basically just a massive plain lawned area with a little bit of patio. I've been planning to get some garden furniture for ages so that we can make the most of our outside space but nothing struck my fancy until I looked at Nest. Their ranges are so much more contemporary than average garden furniture and it would look absolutely fabulous in our back garden!
A Latte Maker
Even though I'm on a strict low-carb diet, one indulgence that I haven't given up is a daily latte. I have a loyalty card for the supermarket opposite Sausage's school which entitles me to a free coffee and I do tend to go in most days, but I would absolutely love a proper coffee machine to enable me to make myself a decent drink at home.
Books
This one might seem really dull, but I used to spend a fair amount on books and I've basically stopped since the girls came along, I've got a list as long as my arms of things I want to read and since BB is starting school in September, I'll have more time to read. I've been adding the things I want to read to a wishlist so perhaps I'll start at the beginning and work my way through!
Perfume
The last time I bought myself a bottle of perfume was back in 2012, when I started a new job. The job didn't last and the perfume is all gone, and although I've been bought perfume as a gift by Husband since then, I haven't treated myself, so I might spend a morning at the perfume counter sniffing new scents and seeing what I like.
Afternoon Tea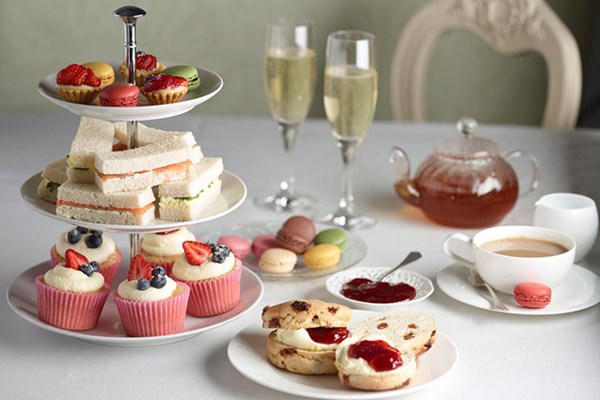 This may sound bonkers seeing as EVERYONE seems to go for afternoon tea these days, but I've never actually been for afternoon tea before. Part of managing to be succesful on my diet has been allowing myself the odd cheat day here and there, and I think treating myself to an afternoon tea for my birthday would be the perfect cheat meal and celebration!