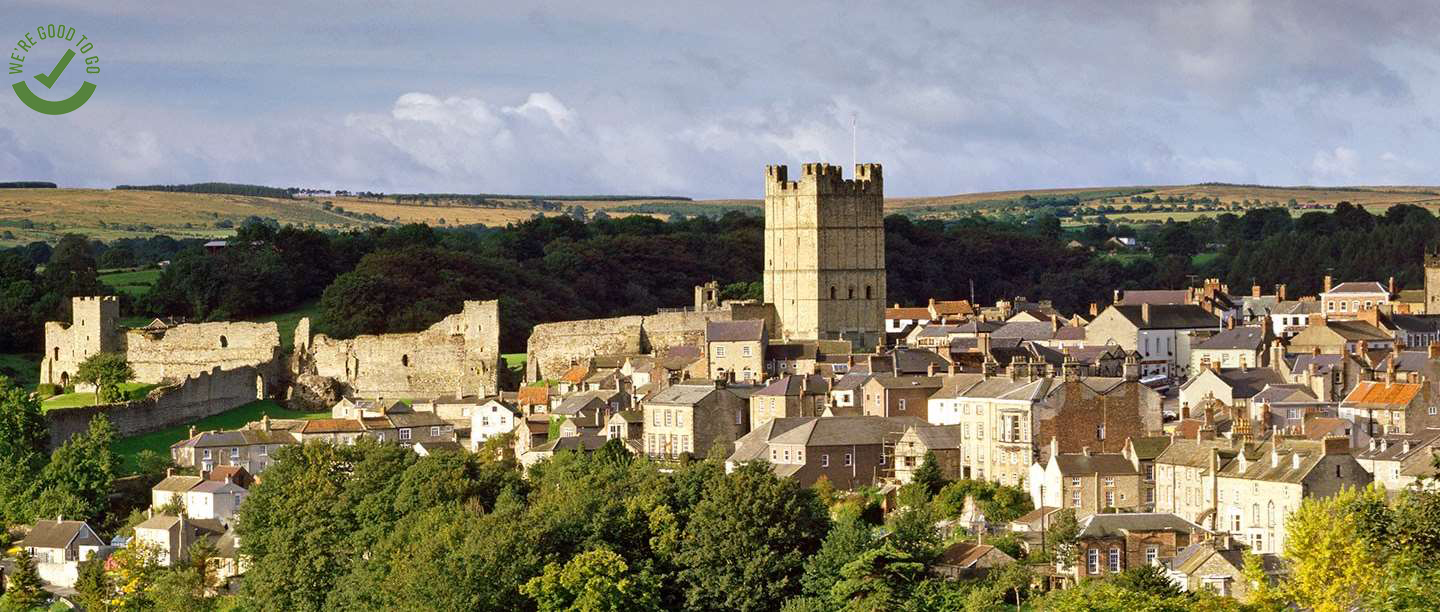 As I've said before, while I'm not in any hurry to get out amongst the germy masses and expose the kids to COVID, I am looking forward to get out on some day trips and short breaks, once things are safe again. Before lockdown, my Mum and I were actually talking about getting us all away on holiday together and renting somewhere for us four, my Mum and Dad and my sister and her fiance.
One of the places I found while I was looking was The Green Door Holiday Cottage in Richmond, which is a luxury cottage in Yorkshire. Usually, we'd head for the south coast for family holidays to places like Cornwall and Devon, but the thought of taking our travels north actually really appeals to me. With this in mind, I started looking at some things to do, in and around Richmord, for when we eventually get to take our trip.
Richmond Castle
Richmond Castle is an English Heritage site, right in the heart of Richmond and offers breathtaking views of the surrounding Dales. Even better, if you're an English Heritage member, you and anyone included in your membership will get in for free, so you'll be able to enjoy a lovely educational day out for very little outlay.
Foxglove Covert Local Nature Reserve
According to TripAdvisor, "Foxglove Covert Local Nature Reserve covers 100 acres of moorland edge adjacent to Cambrai Lines at Catterick and has a remarkable mix of habitats and species. The reserve contains semi-natural woodland, heathland, flower-rich grassland, streams, ponds, a lake, willow and Alder carr, coniferous woodlands and wet meadows. The patchwork of habitats across Foxglove Covert Local Nature Reserve is home to more than 2440 species. At the heart of the reserve is a modern, purpose-designed Field Centre, a great place to start your visit and learn more about the wildlife of Foxglove Covert." Sounds like a wonderful place for a walk and a picnic!
The Forbidden Corner
The Forbidden Corner was originally a private folly. However, after popular demand, the site has been opened up to the public with four acres of all-out weird! Discover a unique labyrinth of pathways, tunnels, chambers and galleries throughout the woods. They'll present a barrage of tricky challenges, including the occasional spray of water! Just keep your eyes peeled for the secret brass circles which reveal hidden markings and direct you on your mission. There's also a lovely picnic area for when you need a break from the fantasy.