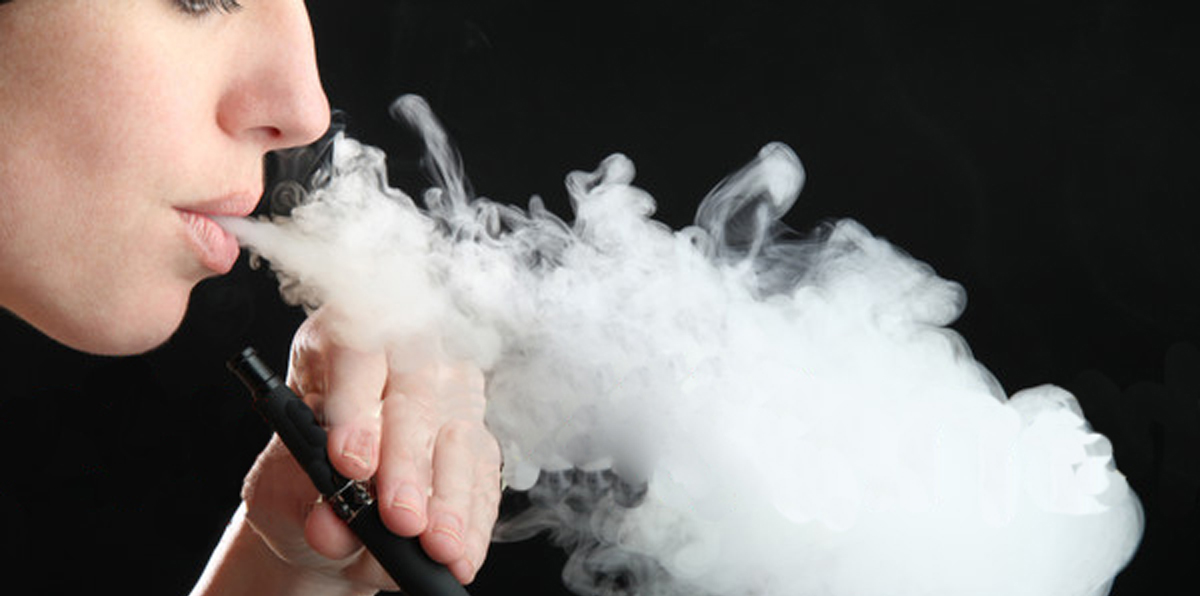 Electronic cigarettes are always evolving and entering new phases in development. They have come on a long way since they first became popular in 2004.
Like everything else in our lives, from mobile phones to auto-mobiles, e-cigarettes have a beginning, a rise, and a future. In this post, we will delve back in time and take a look at how the e-cigarette came into being, how it struggled to gain a foothold in an era where smoking was cool, and how it looks to develop in the future.
The first electronic cigarette, believe it or not, was designed and patented in America by a man named Herbert Gilbert. His concept was to develop a smokeless, non-tobacco cigarette, to replace the process of burning tobacco and paper with heated, moist flavoured air. Although the patent was granted, and several prototypes were manufactured, the device failed to catch on. The reasons for this are sketchy, but the most common causes for lack of success are that the devices were cumbersome and heavy, and smoking was in fashion at the time, and its ill effects were not massively publicised. Smoking was literally everywhere – all the Hollywood stars smoked, pubs and restaurants were awash with ashtrays and commercials made the habit all the more mainstream. Electronic cigarettes were up against a brick wall.
The Transformation
A later patent on the more modern design of electronic cigarettes was registered in China, by a innovator called Hon Lik. This design made its way across America and other countries, but only via internet orders – there was no mainstream marketing and investors showed little interest, The fact that somebody could be swayed away from tobacco by such a device seemed a fantasy.
However, the design was to be considered as the fore-runner to the e-cig we know today, although it had to go through several development stages to work as effectively as smokers hoped. Many of the devices we know of today have – somewhat, illegally – copied the original Hon Lik blueprint. Some companies have compensated him for his efforts, but they are far and few between.
Even so, the devices built on Hon Lik's model failed to impress – by marketing, or by use, nobody can say, for certain.
The Push Forward
Internationally, sales of electronic cigarettes were low. So low, in fact, that their ability to work as a smoking cessation device was somewhat laughable.
It wasn't until two British entrepreneurs found a way to compact the three part components into a suitable, lightweight size when the industry made its first push forward.
Umer and Tariq Sheikh are, in many ways, the founders of the cartomiser. This small, but important, piece of technology allowed a coil and the e-juice to be easily combined and connected to the battery chamber, via a simple screw and lock method. Launched in 2008, it is now the most popular, and original of cig-alike builds, found in establishments across the county, from petrol stations to local shops.
The Market Blast
The major milestone in e-cigarettes came about – arguably – with Joytech's eGo range of e-cigs, in 2009. These units introduced the 510 threaded connection, allowing for the battery to be unscrewed from the tank and interchanged with other 510 threaded components. They also introduced the firing button, allowing the vaper to activate the battery when wished – the cig-alikes, although still a popular starting point and activated by simply inhaling, just couldn't offer as much power and as much choice as the eGo series. With the clearomiser becoming a trendy alternative to the cartomiser, all manner of devices were then put into production, from all of the big names we know of today.
Despite the trend beginning to expand around the globe, the big tobacco giants still dismissed the whole concept as a bit of a fad. It wasn't until vape shops and stalls starting to spring up in every town, everywhere, when the tobacco industry suddenly started to take notice and started to panic. Their natural response was to start manufacturing their own e-cig products. Some of the biggest brands we see advertised and for sale on vaping shelves are sidelined products from the tobacco giants.
When one stops to think about this, they can only come to the conclusion that vaping is here to stay, and smoking is now the fad, that will slowly fade away.
Today And Beyond
E-cig technology is now branching out in all directions, catering for every vapers personal taste and style. An e-cig, to a vaper, is just as much a part of their life, and their person, as their mobile phone. The two piece cig-alikes are now available nearly everywhere, and are helping many smokers ditch their habit. The higher end devices can be customised in all manner of ways, giving the vaper the opportunity to give their e-cig its own character and boldness. Coils are being pushed to their limits, allowing for sub-ohm vaping to be utilised, creating mass amounts of cloud in return. Mods and coils can be built from the ground up, making a whole new arena in e-cig use and vaping as a whole.
We really can't hazard a guess as to what the future holds for e-cigs. We know that smoking is on the decline, and we know that vaping is on the rise. With the industry exploding in every direction imaginable, the future of vaping looks to be on solid and stable ground.