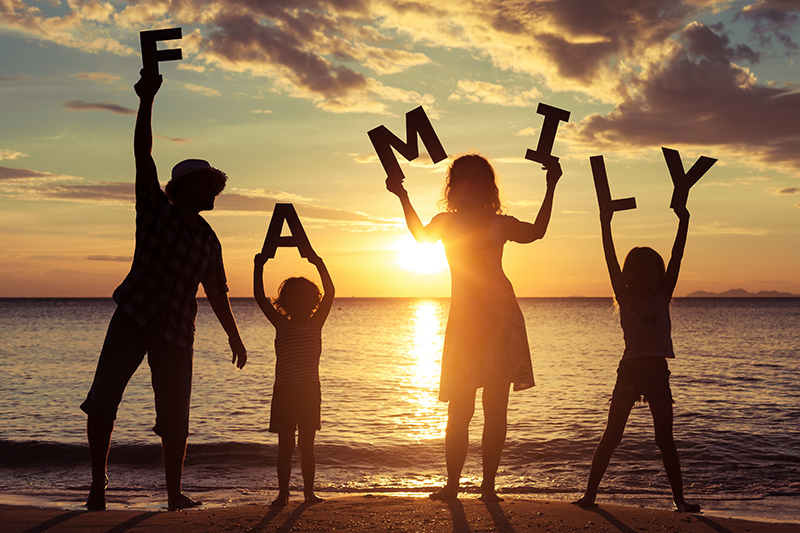 As you'll know if you read MTW regularly, we've yet to take the girls away on holiday. Having an elderly dog makes it basically impossible, but we'd love to take them away sooner rather than later and are lucky enough to live close to an airport which flies to some really great, family-friendly destinations. I've been doing some research on how to make family holidays easier to manage and thought I'd share some of them with you here:
Know the Lingo
I'm not suggesting that you get yourself fluent in the language of the place you're travelling to, but having SOME knowledge of the language is really important. I find that, here in the UK, language education is woefully lacking and according to a survey conducted by Holiday Autos Car Hire, over a quarter of Brits don't bother to learn ANY language before they go on holiday, and just under a quarter said that they only holiday in resorts where they know people speak English. It's all well and goo d until you find yourself lost or in an emergency and completely unable to communicate, when knowing a bare minimum could really help.
Know The Etiquette
When I was 16, I went on holiday to Malta. I stayed in an area which wasn't really full of holiday makers and I wondered why the locals looked disgusted with me when I left the flat in a bikini top! I was young and naive, failing to realise that this wasn't really the done thing in a fiercely Catholic country, but had I bothered to read up first I'd have worked out that bikinis should be limited to beaches and touristy areas. This kind of knowledge is absolutely essential in some countries and could be the difference between staying safe and not.
Have Your Papers in Order
When Husband and I went to the Maldives, we didn't realise until the last minute that we'd need to purchase a visa to stay there once we got to Male airport. All of our money was in travellers cheques and it was only by luck that we managed to change some up to enable us to get our visas. Knowing what paperwork you need to either gain entry, or in case you need healthcare, is vital.
Provisions?
When travelling with young kids, it's essential to know what you can buy once you get there and what you need to take. Are things like nappies, wipes, formula milk and kid-friendly snacks readily available or do you need to pack these before you go? Getting to a foreign country and realising you can feed your kids or buy them nappies is a huge disaster!
Medications
If you don't speak the native language, the prospect of finding medications like Calpol or Nurofen to give to your kids can be really daunting. From not knowing what to ask for to the potential of giving the wrong dose, it's a minefield which can be easily avoided by packing your own. Take a First Aid kid along with paracetamol, antihistamines and anti-inflammatories and you'll have most of your bases covered.
Do you have a holiday tip you'd like to share? Leave me a comment below!