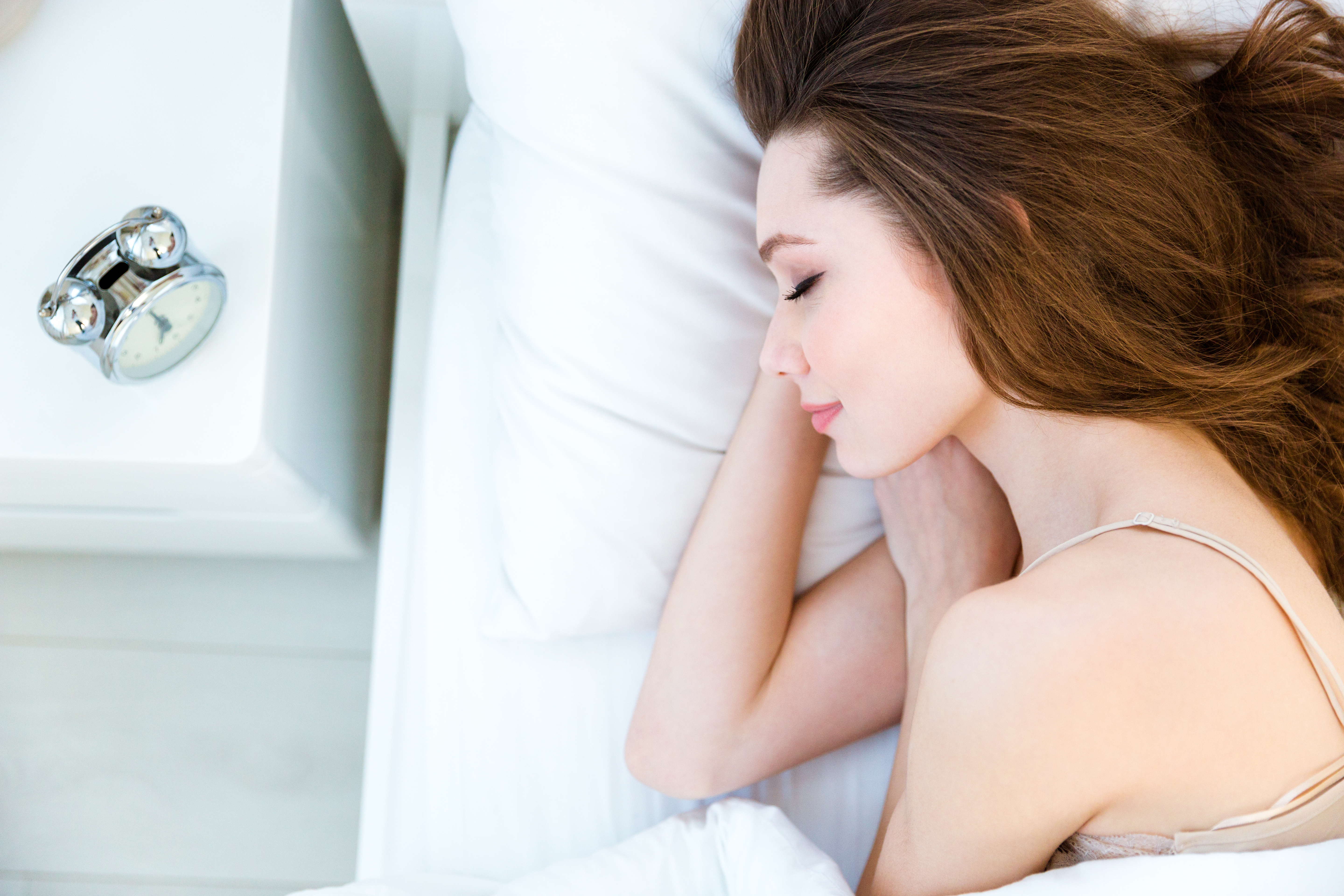 Sleep is a massively varying issue in our house; Husband is an insomniac (as in a proper, can't sleep for days at a time insomniac) whereas as it's a running joke in our house about how easily I fall asleep. I once fell asleep STANDING UP and almost broke my neck by falling backwards like a felled tree and catching myself at the last second. The girls seem to fall somewhere in the middle; Sausage fights sleep every single night and stubbornly forces herself awake for as long as possible, whereas Burrito Baby is a dormouse like Mummy and falls asleep with ease most nights…unless she's napped late and then she can sit awake, sometimes until 2am! Zzzzz…..
Getting a GOOD night's sleep is actually really different to be able to FALL asleep though and many mornings I'll wake up not feeling very rested at all. I think I have mild sleep apnoea (based on how loudly I snore most nights and the fact that my friends used to be terrified at sleepovers because I'd take one big breath and then not breathe again for about a minute, I'd say it's pretty certain) which obviously interrupts the actual quality of my sleep. I've also noticed that since I upped my exercise schedule, I'm far more tired every day just because I'm physically doing so much more.
The guys at Adjustamatic have been doing a load of research into getting a good night's sleep and their #SleepExperts have put together some advice for everyone to follow. Watch the video to find out more:

I actually LOVE the idea of an adjustable bed; Husband and I often say that we should get two single beds and push them together because he prefers a hard mattress and I like something with a little bit of cushion. He's a light sleeper and I turn over with a LOT of gusto, which often wakes him up. He likes a bit of hip support whereas I need my neck and shoulders a bit more propped up. We're compatible in marriage a lot more than we are in sleep, it seems!
I must admit, I also quite often end up in bed with Burrito Baby – we've co-slept pretty regulalry since she was born and she'll still call out for me most nights and it's easier for me to just go and slip in with her. She's sleeps in the bottom bunk and she's still absolutely tiny for a three year old so I get plenty of space, lots of snuggles and she never complains about my snoring 😉
Do you share your bed with a Husband, Wife, partner or co-sleeping child? Have you ever considered single beds, pushed together as one big bed?! Would you benefit from an adjustable bed? I'd love to hear your thoughts on this so please do leave me a comment below!