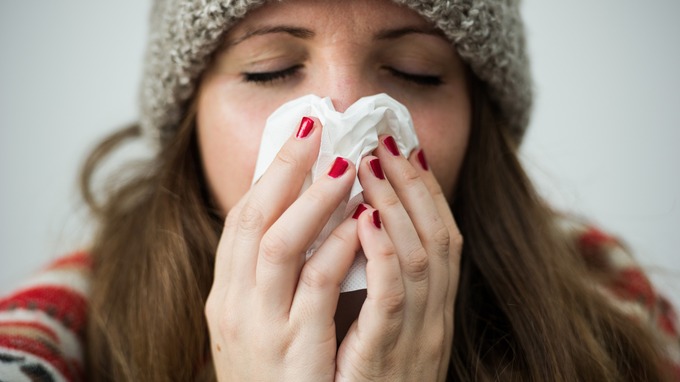 This time of year seems to be the prime time for illness. The weather is still cold and most of us would rather stay indoors and wrapped up even when we're well, let alone when we're poorly, but for most of us, that level of hibernation just isn't an option! Being the only driver in the house and living as far from Sausage's school as we do, I'm all too aware of the "make do and mend" approach that most of us mums have to take when we're struck down, so I thought I'd put together a list of things that you should be doing when illness strikes.
1. REST
I know its easier said than done for most of us, but rest is so important when you're ill, and it's so much harder to recover if you're on the go all the time. The key to resting is picking your battles – school runs, cooking and other vitals obviously still need to be done, but things like hoovering and washing can usually wait for a day or two. Leave these until you're feeling up to it – we promise, the world won't end if you don't vacuum!
2. Get Some Advice
Most of us know the difference between feeling under the weather and being truly ill, but sometimes we'd like a little bit of medical advice and if you can't get an appointment with your GP, you're left in the dark. The Independent Pharmacy has an online doctor who can help to advise you if you feel you need medical attention and can suggest over-the-counter medications which might help you to feel better.
3. Accept Help
As a Mum, I know how easy it is to be stubborn and brush off offers of help even when you really need it. Now is the time to swallow your pride and accept that you need help. Call in favours from fellow Mums to see if they can do school pick ups for you, or let your Mum/Mother in Law make a fuss of you – they love to do it really and you can repay favours when you're felling 100% again.
4. Exercise
If you exercise regularly and don't want to let it slide, the usual rule of thumb is "if you're ill from the shoulders up, exercise. If you're ill from the shoulders down, don't!". If it's a head cold, going for a light jog might help blow the cobwebs away and speed up your recovery, but if it's anything else, refer to point number one and REST!
5. Dose Up
Dosing yourself up with paracetamol, anti-inflammatories or decongestants might be enough to allow you to get on with everything you need to do if you really can't bear to take a day off. There are loads of magic potions which are available over the counter which can make a cold of virus seem like to big thing and although we'd prefer it if you sat at home in your PJs, watching Netflix and drinking tea, we also know that sometimes that's just not possible. Our one bit of advice would be to check that none of your medicines make you drowsy if you intend on driving anywhere.
Get well soon!