As I've mentioned about a billion times before, I'm not a fan of housework. I'm not ashamed to say that if I were rich, I'd probably pay someone to do it. It's a thankless task that is never done. As soon as you think the place is spotless, someone wears something, eats something or pees somewhere and you have to start all over again.
Just recently, I've discovered a few little things that have helped to make the cleaning process a little easier, which is something we could all do with. Since we moved, we've had a few different cleaning challenges to deal with, such as laminate flooring in the hallway, which is something I've never had to care for until now. We all know about white vinegar, lemon juice and newspaper being a great help, but the ones I use may not be so well-known. So here are a few things that could make your daily chores a bit less of a, well, chore!
Housework Hacks – Fabric Softener
This is an odd one, but I'm not a massive fan of polish or aerosols in general. I find it smells pretty rough and as is the modern way, I don't really have a lot of true wooden furniture, mostly Ikea-tastic units that don't actually like polish very much. I don't know where I read this one, but instead of polish I use a tiny bit of fabric softener on a cloth instead. We have oak effect laminate flooring in our hallway and not only does this get it shiny, it makes it smell lovely as we walk into the house! It smells nicer and helps you to pick up dust and remove drinks rings far better than a dry cloth. I wouldn't recommend this if you have antiques or wooden units as it'll dry out the wood, but for anything laminate or laminate floor. You can also combine it with tip number 5 and use old socks as your dusters…saving you a whole load of the money in the process.
Housework Hacks – WD40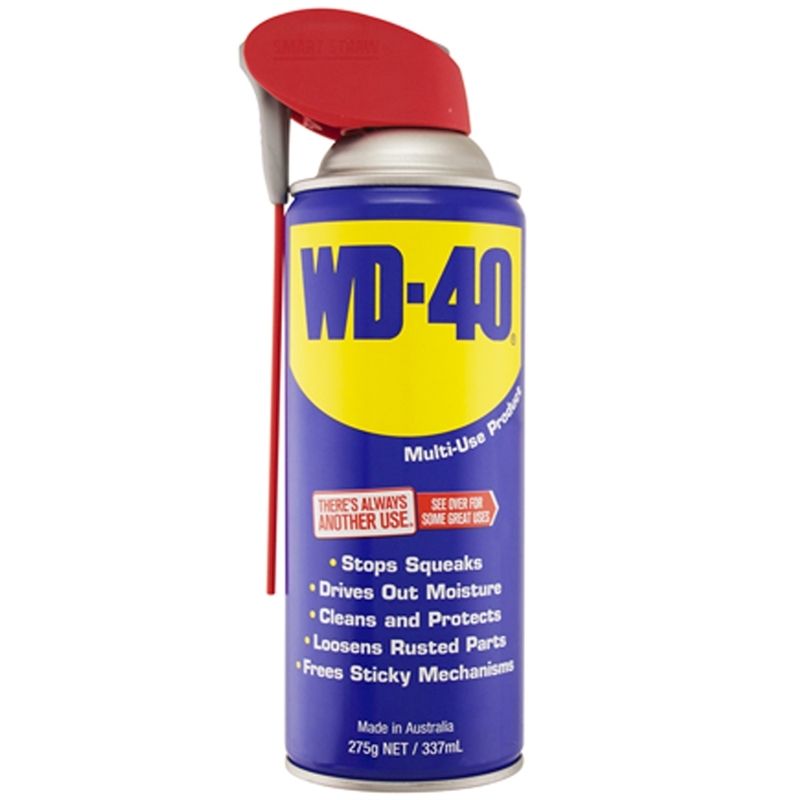 WD40 is one of those things that most people have in the garage or shed but never think to use for cleaning. In fact, WD40 is AMAZING a getting rid of grease. Just recently, I cleaned our cooker hood using WD40 and a soft cloth and not only did it cut through the cooked-on grease with seriously minimal effort, the cooker hood came up to a beautiful shine too. In the grand scheme of things, WD40 doesn't even smell too bad either and I can't convey just how easy this made the whole job.
If you go to the WD40 site, there's actually 2000+ uses for it and Husband informs me that it's also amazing at getting waxed crayon off of painted walls and laminate flooring!
Housework Hacks – Bicarbonate of Soda
This is a pretty well-known one, I think, but it's pretty old-fashioned too so I'm not sure if it's as well-known to my generation. We keep bicarb in the house constantly as it is so cheap and so useful for so many things. We've used it on a saucer in the fridge to wick away any unpleasant smells, diluted in boiling water to brighten stained mugs, made into a paste and used with a toothbrush to clean tiles and the bit round the base of the taps that goes scummy. We even used it to get the smell of sick out of our memory foam mattress after Sausage did an EPIC chunder one night and no amount of cleaning product would get rid of the odour.
Housework Hacks – Chamois Leather
If you have a dog which is a short-haired breed, especially at this time of year, you'll notice that those spiky little hairs are BLOODY EVERYWHERE. You can't brush them like you can with a longer haired breed, but rubbing their coat with a slightly damp chamois leather a couple of times a week helps to get rid of all of the loose hairs and will make their coat come up a treat. Plus, if your dog is anything like our big baby, they'll just love the fuss! (It has to be a proper chamois though, not an artificial one)
Housework Hacks – Old Socks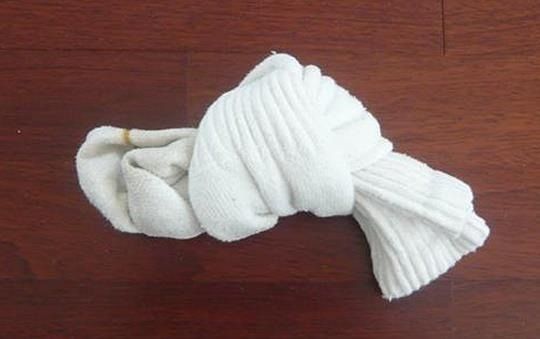 This is another slightly odd one, but old socks actually make excellent dusters! If you're like me, you probably do a 6 monthly blitz on socks, where you go through drawers and separate anything which either doesn't have a partner or has holes in the toes. Don't throw them away – stick a sock over your hand and it does a really good job of picking up dust and can be washed and reused time and again.
So there you go, five little tips which may make your day a bit cheaper and easier. If you have any of these little gems, let me know! Also, check out Floors Direct for some excellent flooring solutions. Two more things which are great for laminate flooring maintenance are acetone-free nail polish remover and ice. The nail polish remover will help to remove stubborn marks like paint, oil, tar or markers. Using ice to freeze substances like chewing gum before gentle scraping them off of laminate flooring is also a really efficient (and free!) way to care for your laminate.