It has to be said, I'm definitely a flip-flops kinda girl. Don't get me wrong, I love a good pair of winter boots, but I'm never happier than when I realise that the weather is warm enough for me to get my sandals on! I've been taking a look at the Reef website, planning a few purchases for the whole family for the upcoming warmer weather and I thought I'd share some of my favourites with you:
For Sausage
I absolutely love these flamingo print flip flops for my biggest girl. She's totally bonkers about animals and anything nature related, so the print on these would be absolutely perfect, and when paired with the sparkle on the straps, they'd be the ideal pretty yet practical sandal for her. They'd coordinate with almost everything in her wardrobe too, which is a real bonus, especially when kids grow out of things so quickly and buying multiples of everything can be expensive.
For Husband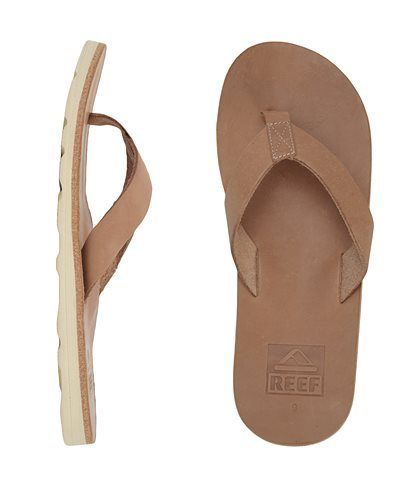 I was pleasantly surprised to see mens stuff on the Reef site, too. Husband is like me and likes to get his toes out on particularly hot days so I reckon these mens leather sandals would be great for him. The fact that they feature full arch support and a hardwearing sole make them perfect for Husband, and the simple, stylish look is something I know he'd go for.
For Me

I have to say, I struggled to find something for myself…not because there's a lack of things that I like but because there's SO much stuff that I wanted! The turquoise flip flops look great for a summers' day or a stroll on the beach, while the leather flip flops look like the perfect shoe to take on a summer holiday – great for both day and evening wear, allowing you to save plenty of space for duty-free make up in your case! The slightly more closed-in show is probably more befitting of a British summer, when the weather can change at the drop of a hat and would also be perfect with office work-wear.
Sadly, Burrito Baby is still too small for Reef shoes, but as soon as she's big enough we'll be treating her, too!
What would you choose for yourself and your family? Leave me a comment below.