What's Christmas without the wonderful lights? Holiday decorating with lights can be fun, but unfortunately, if you choose electric-powered lighting, you may experience countless limitations, such as an electrical outlet that's too far away to reach. And then there's the hassle of getting tangled up in unruly cords and wires, not to mention the dangers that accompany exposed cords such as tripping or electrocution, if they are discovered and played with by small children or pets. Plus, those exposed cords just don't look very appealing.
Selection
Battery-powered Lights are the best and easiest option for your Christmas lighting and decoration needs, whether it's indoor or outdoor. Over the past few years, the quality of battery-powered lights and decorations has improved greatly. From battery-operated LED lights to battery-powered mini lights, fairy lights, and battery-powered Christmas candles, the selection of battery-powered lights is now nearly as countless as those run by electricity. Christmas tree lights, fireplace lights, window decorations and crafts all benefit from battery-powered lighting. And the best part is that you'll never have to worry about hiding that extension cord again or tripping over those unflattering wires.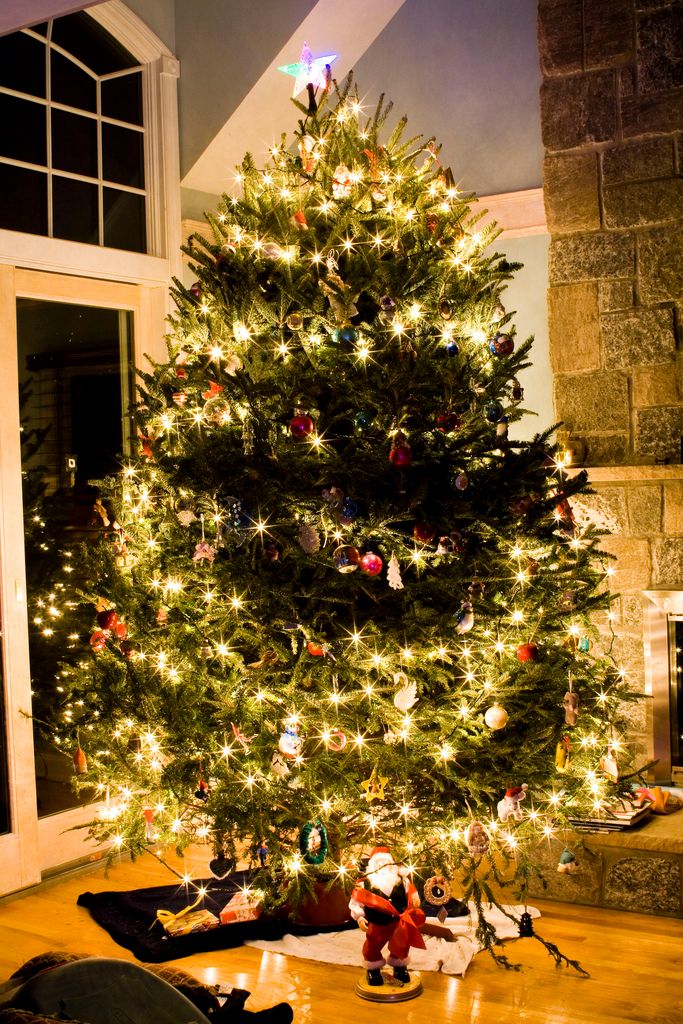 Convenience 
Battery-powered lights work like a dream in so many areas for decorating and holiday celebrations, and many customers even use them to power the lighting on holiday parade floats. Without the need for a static power source, your Christmas Tree can be placed anywhere, because you never have to concern yourself with outlet location. And the chances of getting tangled in wires are nil, when using battery-powered lighting.
Indoor Christmas Lighting 
Not only can you illuminate your Christmas tree with battery-powered or battery-operated LED lighting, you can truly deck the halls. Battery-powered lighting can be used anywhere because there's no worries over your power source or tripping hazards. From hallways to stairways to banisters, battery-powered lighting is far and away the best and tidiest option.
Outdoor Christmas Decorating
Why not brighten your favourite Christmas wreath with mini-lights? You can conceal your battery power pack to create a festive and welcoming display on your front door. For lawn decorations, you used to have to dig a trench to bury your electrical Christmas lighting cords. With battery-powered lighting, brighten your trees, bushes, and hedges without worry.
Power Usage
When you choose battery-powered holiday decorations, you are saving money in the long run. Although the initial cost of battery-powered lights may be a little more, the savings on your electric bill will eventually offset it. 
Keep your Christmas Lights Bright
While you may have some concern over the cost of batteries to power your decorations, many battery-powered Christmas string lights available will last up to 8 hours with only 2-C batteries. The types of batteries you decide to use is ultimately up to you. The options are many, but it's smart to go with a brand known for quality such as Duracell. Duracell Batteries are designed for industrial performance and will delivery long-lasting power to your holiday decorations, so you won't have to worry about your Christmas Tree growing dim or the need to change and replace batteries too often. Duracell Brand Batteries come in an array of sizes and types. For extra cost savings, it's recommended to choose rechargeable batteries or Solar Light Batteries from a reliable store such as Buy a Battery.
Keeping your Christmas Decorations merry and bright the entire season shouldn't be a headache. Battery-powered Christmas lights and decorations are a convenient way to be assured that your decorations will stay on without concerns of exposed cords and nearby electrical outlets.