When it comes to flooring, things don't always have to be traditional or bland and UK Flooring Direct have produced a range of images showing just how creative it's possible to be – from sink holes to Monopoly, there's some amazingly unique ideas on show. Take a look: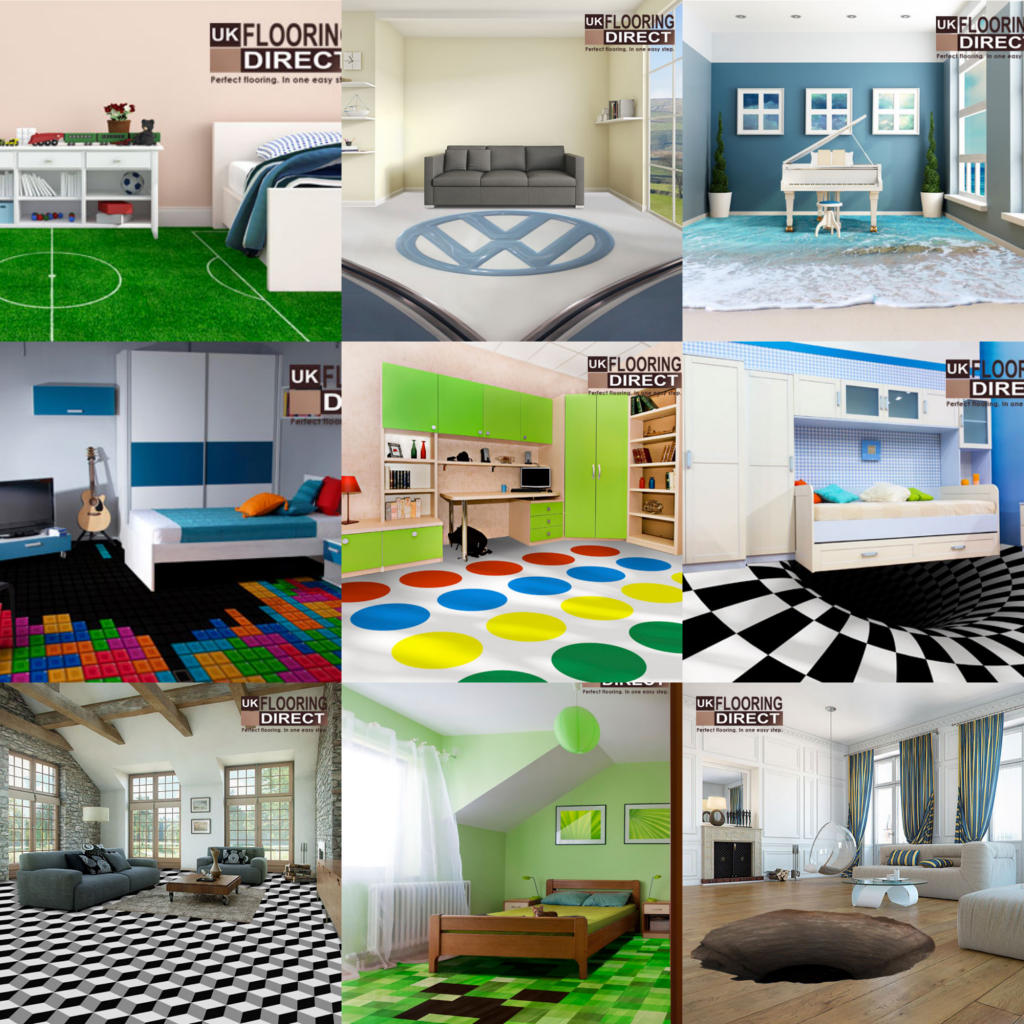 I decided to ask a few people what their ideal flooring would look like, starting with Sausage, who said she'd have a tropical beach in her bedroom. Here's what some of my favourite bloggers chose:
Stephanie from I'm Counting UFOs went for a traditional, but gorgeous choice of parquet flooring, which is probably what I'd choose too, if money were no object.
Vicky from A Cupcake Mum said: "I do love the carpets in Alton Towers. One hotel has hot air balloons and compass' on the floor and the Splash Landings hotel has sand and starfish. When you walk between the two hotels they have merged the carpet to make it look like waves lapping on the beach – its very cool!"
Emma from The Mini Mes and Me said "I'd have roads so the Mini Mes could use their vehicles on it while playing"
Tami from Mummy of Two said "How about a fish pond? Would look great in a bathroom!"
Greta from Mums Do Travel said "I'd like a vintage map of the world on my office floor to inspire me about where to go next on my travels"
Michaela from Two Little Paines said "The alphabet in a grid? My two are forever destroying the foam letter mats that fit together on the floor and losing bits to them!"
Michelle from The Purple Pumpkin Blog had a whole bunch of ideas, including a chess board, periodic table, grass, and beach/sand/seashells
I also asked my darling Husband who's gone for a rather less popular approach – he'd choose leaf litter on a rainforest floor, peppered with the odd large spider and scorpion as he thinks it'd keep him on his toes! I'm pretty sure UK Flooring Direct won't have much demand for such a creepy flooring, but if they ever make it Husband will be a happy man!
As for me, I think I'd go for something less startling and choose a cloudy blue sky so that it always felt like I was walking on cloud 9. How about you? What would you choose?