The past couple of years have been pretty trying for me, for a number of reasons. I tend to pour my heart out on these pages, but there have been things happening behind the scenes which I've not written about because I didn't want to air my dirty laundry in public; needless to say there have been plenty of dramas which have left me at my lowest ebb at times. Husband, as usual, has been my rock but I've felt pretty lonely and some horrible childhood issues have reared their ugly heads, leaving me me with a real sense of abandonment and low self-esteem. Couple this with weight gain, social isolation and a baby who seems determined to test me at every turn, and I'm not the woman I used to be.
My 30th birthday is coming up and I've decided that enough is enough – I need to make some personal changes so that the next 30 years of my life (should I be lucky enough to live that long – I never take that for granted) are what I make of them. I've spent my entire life allowing myself to be walked all over, manipulated and treated like I'm not even second best, but maybe third or fourth. All that needs to stop and I'm the only person who can change that. I've made some changes and removed certain negative energies so far which have impacted me positively and I want that to continue.
So, I've decided to challenge myself. I'm taking positive action and forcing myself to learn to love…well, to love ME. Every week, I'm taking a suggestion from a fellow blogger of something I can do which will positively impact my self esteem and trying it for a week, before coming back to tell you how I've found it. Make sense?
I'm also opening this up to you, too! Every week, I'll attach a linky to the post so that YOU can try the suggestions for yourselves and then blog about how you've got on over the course of the week. I'd love it SO much if you could join in (you don't have to join in every week, of course!) and come with me on my journey towards self improvement and self love and hopefully by the end of this challenge, we'll all feel SO much better about ourselves.
This weeks challenge is an easy one to kick off with. My gorgeous friend Becky from Baby Budgeting has suggested that I ask commenters to leave me a comment with two words that they'd use to describe me:
"Asking people to share one or two good things they think about you and writing out a list with all these on is really useful feedback. For example, Jayne; I think you are funny and wise. You could ask everyone and end up with a big list that will help you see your self positively and truthfully through other people s eyes. It may bring up some surprises too!"
So, go ahead, tell me exactly what you think of me! Then, go away, write a post asking your readers and friends to do the same and come back here to link up. I'm made a snazzy little badge for you to add to your posts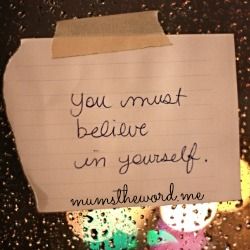 Go on – I bet you'll be really surprised to hear what your friends think of you and it might just help you to start seeing yourself differently, too.