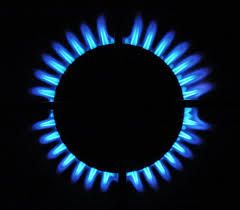 Now that I'm no longer working full time, our family income has changed and although I'm tapping out a meager living by writing and blogging, there are still things that I can do which reduce our monthly outgoings. British Gas has a great page on its website giving you tips and tricks on how to get the most from your utilities, including ways to reduce your usage and making sure you're on the right energy tariff. There's even a link to a comparison site so you can compare other providers, which seems mighty nice of them!
Switching to British Gas Energy is a really simple process too – it can all be done online and they'll even throw in their EnergySmart service for free, which monitors your usage and tells you where you're using the most, allowing you to potentially make changes and save money.
Switching in the summer is probably the best time to do it too – if there are any teething problems, you'll be able to sort them out before the cold winter days when you'll really rely on your heating and the summer is most people's cheapest time for utilities as they generally don't have the heating on at all, so if you get it sorted before winter (or late August, which is when our heating will probably end up back on, with our great British Summer making most of us feel frost-bitten!) you'll maximise the savings you make.
There's also a great link on the British Gas site which gives you all the information you need on whether you might be eligible to have free loft insulation installed in your home. If you have a household income of less than £15,860 and are in receipt of Child Tax Credits or are on a pension or disability benefit, you could be entitled to it, which will make your home warmer and help you to use your heating less during the colder months.