Me and BritMums Live! has been a bit of an on-again-off-again affair. I got a ticket quite early on and secured a sponsor, only to have a flash of guilt at being away from Sausage overnight, especially as the Friday is a Baker Day at her school. Then I realised that I could just go on the  Saturday and miss the Friday (what with not being nominated for a BiB and all…*harumph*! :-P), but by then I'd given away my ticket and sponsor so I couldn't go and spent a long time moping around and generally feeling left out.
However, along came my Knights in Shining Armour, in the form of Swimwear365, who offered to buy me a ticket! So, thanks to these lovely peeps, I'll now be attending again!
I hadn't ever been on the Swimwear365 site before and imagined from the name that it would literally be a site that sold swimwear. Oh, how wrong I was! Swimwear365 sell stuff for the whole family and their range covers swimwear (obvs!) but also shapewear, beachwear, holiday fashion, accesories and loads more besides. Here's a few of the things from their site that I love (click on photos for links):
I absolutely love this layered beach dress. It's pretty and practical and could be worn over a bikini or swimsuit, or even dressed up with heels and some jewellery for a casual evening on holiday.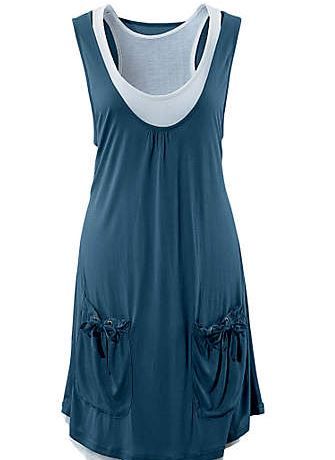 I have a huge thing for Converse and adore these cute polka-dotted ones, which would go with just about everything I own!
Sausage would look super cute in this playsuit. I really like playsuits for kids as they cover up and allow them to run around to their hearts content without being restrictive or too hot.
Husband is one of those people who'd wear shorts even in the snow, so I reckon he'd love a pair of these.
So, there you have it! Thanks so much to Swimwear365, and if you're going to BritMums Live…SEE YOU THERE!