So, here goes, the first official linky for Lady J's Fiction Festival. I'll be posting my own attempt at fiction later, be kind to me!
If you're linking up, don't forget to go and read all of the other entries and most importantly leave plenty of comment love. From the tweets and facebook comments I've had, I'm guessing you're all as scared as me about putting your fiction out there, so  bit of encouragement for everyone would be great.
Also, don't forget to add the button to the bottom of your posts so everyone knows where to go to read all of the entries.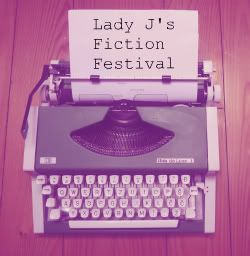 <a href="http://jaynelc.wordpress.com/" target="_blank">
<img src="http://i181.photobucket.com/albums/x148/jaynecrammond/small.jpg" /></a>