Last weekend, I saw my best friend (who we'll call Lady J) for the first time in absolutely ages. Due to her being a bit of a nomad and my fear of being more than half an hour away from home, I kind of let things slip, but it was her birthday and I was determined not to let her down. While we were chatting away, she told me that she was very proud of me for keeping Mum's the Word going (blush) and how she finds it hard to write in the kind of realistic way that blogging requires. She's much better at making up stories and tales, which is a skill that I completely and utterly lack.
Husband has often commented that I more or less cut myself and bleed onto the page, that I'm sometimes WAY to open and self-critical but actually for me, writing fiction would be far more personal as I'd be putting my creativity out into the world. So, in an effort towards self-improvement, that's exactly what I'm going to do! So many bloggers write about their every day lives and judging by the other writing link ups I've seen (mainly on US blogs), there's definitely a lot of you who'd like to branch into fiction but just need a kick up the bum to do so.
In honour of my gorgeous and inspiring BFF, I'm launching Lady J's Fiction Festival. Here are the rules:
1. Once a fortnight, I'll post a list of topics on my blog. I'll make them as diverse as I can so you have plenty to choose from.
2. You choose a topic and go away and write a FICTIONAL story about it. Nothing like your usual blog posts. It doesn't matter if it's a kids' story, a Sci-Fi short, a Romantic tale, as long as it's fiction.
3. Once you've written the post, come back here, link your post up and read all of the other offerings, leaving lots of lovely supportive comments.
I'm aiming to have a list of topics by Friday and we'll do the first Linky the following Friday. There's a lovely little badge that you can nick and place at the bottom of your post so that all of your regular readers will know that it's part of a link up and can go and read lots of other posts too.
Simple! If you have any ideas for topics that you'd like to see in the first week, email me and let me know. Leave a comment below if this is something you'd like to get involved in, or subscribe using the the widget in the sidebar and you'll get the list of topics as soon as they're published.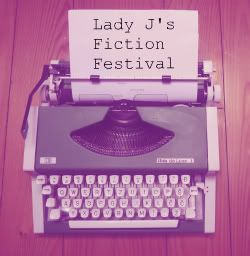 <a href="http://jaynelc.wordpress.com/" target="_blank"><img class="aligncenter"src="http://i181.photobucket.com/albums/x148/jaynecrammond/small.jpg" alt="" /></a>